The Utilities Technology Council headquartered in Arlington, Virginia, is a global trade association representing electric, water, and natural gas utilities focused on the need for resilient telecommunications networks. Founded in 1948, UTC now is a global trade association. 4RF has been a long-term supporter of UTC in the USA, UTCAL in Latin America, and EUTC in Europe. 4RF provides technical presentations, trade show participation, and sponsorship.

Most recently, 4RF participated in the UTC Telecom & Technology 2021 show in Portland, Oregon. During the show strict mask protocols were followed to comply with the Oregon state law COVID mandate.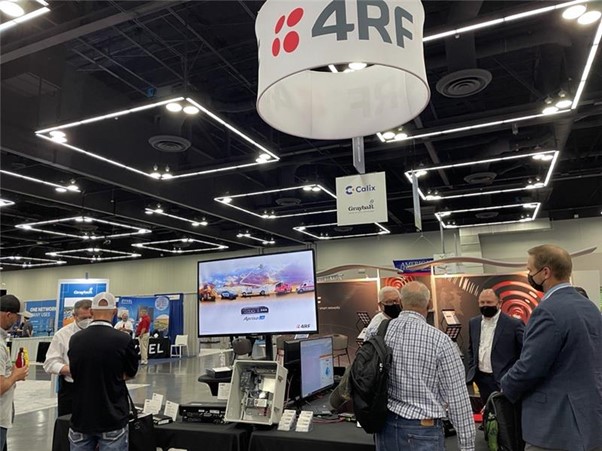 Six thousand kilometres southeast in Brazil, UTCAL focuses on Latin America touching 80% of utilities and maintaining key contacts in spectrum, electricity, gas, and water regulatory agencies. Since 2012 4RF has contributed to UTCAL with technical content, board level input, and even lends staff to help with events. With COVID the 2020 and 2021 face-to-face annual summits were cancelled forcing change to an online webinar format. 4RF executive Marco Pangos assists all events organized by UTCAL and represents 4RF on the board of UTCAL. He comments "Our work with UTCAL helps build relationships, promotes the importance of reliable, secure communications to critical infrastructure and connects 4RF at both utility and government level".