4RF had a strong showing at the UTCAL Summit 2023 conference in Rio de Janeiro, Brazil. The conference is the premier utilities conference for Latin America and is well attended, this year more than 800 delegates attended.
The event is an important opportunity for utilities to meet with regulatory agencies ANATEL (spectrum) and ANEEL (electricity). 4RF has attended and sponsored this event for 10 years recognising the importance of the forum for utilities, regulators, and vendors to meet and share. 4RF products have been used in Brazil for more than 20 years.
4RF participates in conference sessions and this year John Yaldwyn, CTO, presented at three sessions on spectrum, 4G/5G, and cyber security.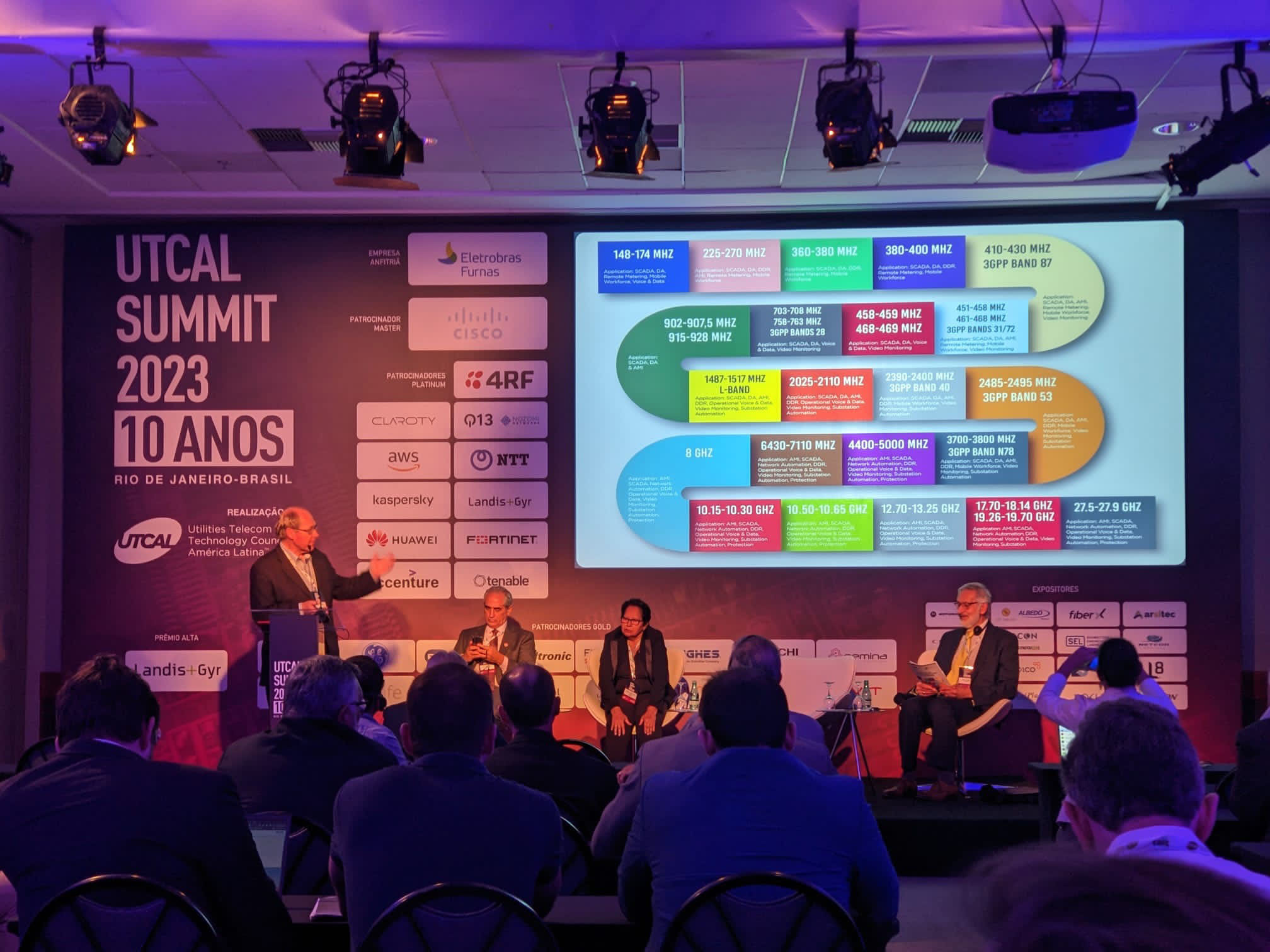 The team were honoured by a visit from Ambassador Richard Prendergast, New Zealand Embassy to Brazil. Based in Brasillia, Ambassador Prendergast had travelled to Rio to meet with the two New Zealand exporters attending the conference.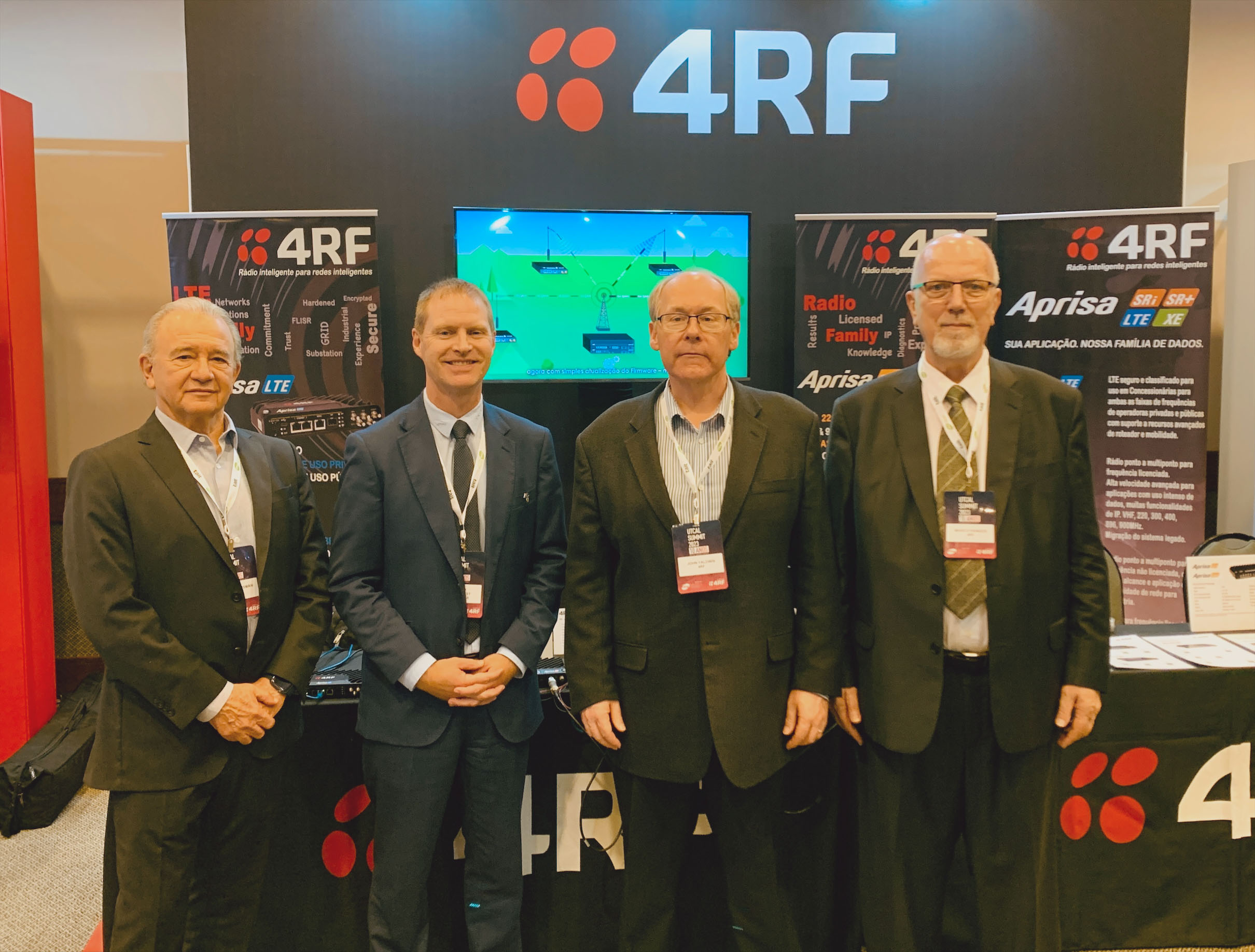 From left to right Dymitr Wajsman - President UTCAL, Ambassador Richard Prendergast, John Yaldwyn - 4RF CTO, and Marco Pangos - 4RF Director Sales, Southern Europe and Latin America.
Marcelo Ferreira (not shown) provided valuable technical support and answered many customer questions during the event.